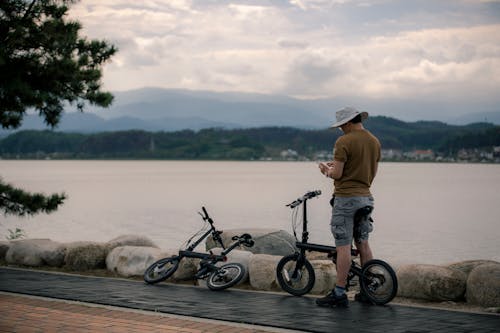 High school, a time when we are faced with countless challenges and opportunities. It is a period of self-discovery and growth. In this essay, we will explore the importance of conquering ourselves in high school and how it can lead to personal development and success.
高中,是我们面临无数挑战和机遇的时期。这是一个自我发现和成长的时期。在这篇文章中,我们将探讨在高中征服自我的重要性,以及它如何导致个人发展和成功。

First and foremost, conquering oneself means overcoming our fears and limitations. High school is a place where we are constantly pushed out of our comfort zones. Whether it's giving a presentation in front of the class or participating in a debate, these experiences can be daunting. However, by facing our fears head-on and pushing ourselves to take risks, we can gradually build confidence and resilience. This ability to conquer our fears is not only essential in high school but also in the journey of life.
首先,征服自己意味着克服我们的恐惧和局限。高中是一个我们不断被赶出舒适区的地方。无论是在课堂上做演讲还是参加辩论,这些经历都是令人生畏的。然而,通过直面恐惧,推动自己去冒险,我们可以逐渐建立信心和韧性。这种克服恐惧的能力不仅在高中是必要的,而且在人生的旅程中也是必要的。

Moreover, conquering oneself involves setting goals and working towards them. High school is a time when we are expected to make important decisions about our future. Whether it's choosing a career path or preparing for college applications, having a clear vision and setting achievable goals is crucial. By conquering ourselves and staying focused on our goals, we can avoid distractions and make the most of our high school experience.
此外,征服自我包括设定目标并朝着目标努力。高中是我们被期望对我们的未来做出重要决定的时期。无论是选择职业道路还是准备大学申请,有一个清晰的愿景和设定可实现的目标是至关重要的。通过征服自我,专注于我们的目标,我们可以避免分心,充分利用我们的高中生活。

Additionally, conquering oneself means taking responsibility for our actions and learning from our mistakes. High school is a time when we are given more independence and freedom. With this freedom comes the need to make responsible choices. It's important to understand that our actions have consequences and that by taking ownership of our mistakes, we can learn and grow. Conquering ourselves in this aspect means developing a sense of accountability and becoming better individuals.
此外,征服自我意味着对我们的行为负责,并从错误中吸取教训。高中是我们被赋予更多独立和自由的时期。有了这种自由,就需要做出负责任的选择。重要的是要明白我们的行为是有后果的,通过承担我们的错误,我们可以学习和成长。在这方面战胜自我意味着培养责任感,成为更好的个人。

In conclusion, high school is a time of challenges and opportunities. By conquering ourselves, we can develop confidence, achieve our goals, and become responsible individuals. So let's embrace this journey of self-discovery and strive to conquer ourselves in high school and beyond!
总之,高中是一个充满挑战和机遇的时代。通过征服自我,我们可以培养信心,实现目标,成为负责任的人。因此,让我们拥抱自我发现的旅程,努力在高中和以后征服自己!