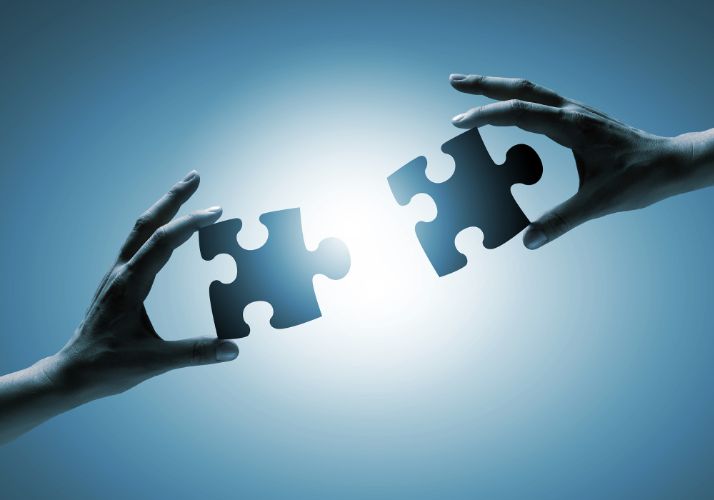 Have you ever heard the phrase 'two heads are better than one'? Well, in high school, this couldn't be truer! Learning to cooperate and work as a team is not only important for your personal growth but also for your success in academics, including English.
你听过"两个脑袋胜过一个脑袋"这句话吗?好吧,在高中,这再真实不过了!学会合作和团队合作不仅对你的个人成长很重要,对你在学术(包括英语)方面的成功也很重要。

Cooperation is like a magic potion that can turn a dull and challenging task into an enjoyable and achievable one. When you work together with your classmates, you can share ideas, divide tasks, and provide support to one another. This not only lightens the workload but also enhances understanding and creativity. So the next time you have an English project, why not gather your friends and form a study group? You'll be amazed at how much more you can achieve together!
合作就像一剂神奇的药剂,可以把枯燥而富有挑战性的任务变成一项愉快而可实现的任务。当你和同学一起工作时,你可以分享想法,分配任务,并相互支持。这不仅减轻了工作量,而且增强了理解力和创造力。所以,下次你做英语项目时,为什么不召集你的朋友组成一个学习小组呢?你会惊讶于你们能一起取得如此多的成就!

In addition to making tasks more manageable, cooperation also helps develop crucial interpersonal skills. When you collaborate with others, you learn to communicate effectively, respect different opinions, and resolve conflicts. These skills are not only important for your academic success but also for your future career. Employers highly value individuals who can work well in a team, and by learning to cooperate in high school, you're preparing yourself for a bright future!
除了使任务更易于管理外,合作还有助于培养关键的人际交往技能。当你与他人合作时,你会学会有效沟通,尊重不同意见,解决冲突。这些技能不仅对你的学业成功很重要,对你未来的职业生涯也很重要。雇主非常重视能够在团队中出色工作的个人,通过在高中学习合作,你正在为光明的未来做准备!

Cooperation also fosters a positive and supportive learning environment. When you work together with your peers, you create a space where everyone feels comfortable expressing their ideas and asking for help. This promotes a sense of belonging and boosts confidence, which is essential for effective learning. So the next time you're struggling with your English homework, don't hesitate to ask for assistance from your classmates. Remember, together we can conquer any challenge!
合作还促进了一个积极和支持性的学习环境。当你与同龄人一起工作时,你创造了一个空间,让每个人都能自如地表达自己的想法并寻求帮助。这能增强归属感和信心,这对有效学习至关重要。所以,下次你在做英语作业时,不要犹豫,向同学寻求帮助。记住,我们可以一起克服任何挑战!

In conclusion, learning to cooperate is an essential skill for high school students. It not only makes tasks more enjoyable and achievable but also helps develop interpersonal skills and create a positive learning environment. So let's embrace the power of cooperation and work together towards success in our English studies and beyond!
总之,学习合作是高中生必备的技能。它不仅使任务更加愉快和可实现,而且有助于发展人际交往技能,创造积极的学习环境。因此,让我们拥抱合作的力量,共同努力,在英语学习和其他方面取得成功!