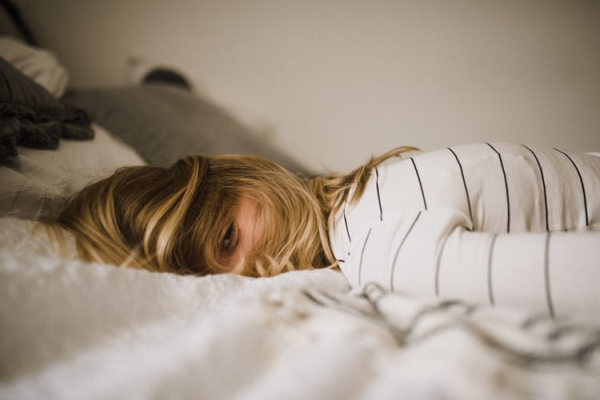 投稿作者:梁宇 Jason
学校:湘潭大学
投稿方式:电子邮件
Nowadays, more and more middle-aged people are suffering from insomnia, as life for the middle-aged is stressful indeed. For one thing, as they are the backbones of their companies, they have plenty of things to do at work. And they usually have to work overtime. For another, they have to take great responsibilities at home, for their aged parents need to be supported and their little children need to be brought up. That's why they don't have enough time to have a good rest.
如今,越来越多的中年人饱受失眠之苦,因为中年人的生活压力确实很大。首先,由于他们是公司的骨干,所以他们在工作中有很多事情要做。而且他们经常要加班。另一方面,他们得为自己的家庭承担很大的责任,因为年迈的父母需要赡养,年幼的孩子需要抚养。这就是为什么他们没有足够的时间好好休息。
To sleep well, some of them often take sleeping pills. I don't think it's good for them to do so, because the sleeping pills can only get rid of the sign of insomnia, not the cause. And taking too much sleeping pills is bad for their health.
为了睡得好,有些人经常服用安眠药。我不认为他们这样做是好的,因为安眠药只能摆脱失眠的表象,而不是解决根本。而且吃太多安眠药对他们的健康也有害。
Therefore, I suggest those middle-aged people should know how to relax themselves and rest their brains. Taking a simple work after supper will be beneficial for them. Besides, they can have a glass of milk before going to bed, which can be helpful for their sleep.
因此,我建议中年人应该了解如何放松自己,让大脑得到休息。晚饭后做些简单的工作对他们是有益的。此外,他们可以在睡觉前喝一杯牛奶,这对他们的睡眠也是有帮助的。