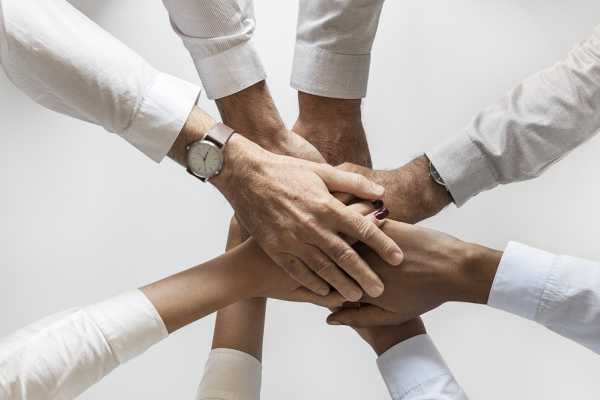 Today, the world is globalized and more and more foreigners come to China to seek for business cooperation. Many years ago, a non-profit organization named the second Saturday of July as the International Day of Cooperatives. Its purpose is to call for more cooperations between countries.
当今世界是全球化的,越来越多的外国人来中国寻求商业合作。许多年前,一个非营利组织将7月的第二个星期六定为国际合作日。其目的是呼吁各国之间进行更多的合作。
With the development of Internet, the world gets smaller, because the communication between countries has increased. America is the superpower all the time, but during recent times, there are so many business cooperation between Chinese people and American people. It is known to all that China's market is full of vitality, so there is no doubt that cooperation between countries will be the main trend.
随着互联网的发展,世界变得越来越小,因为国与国之间的交流增加了。美国一直是超级大国,但在最近,中国和美国之间进行了很多商业合作。众所周知,中国市场充满活力,国家间的合作无疑将是主要趋势。
The cooperation happens all the time and it promotes the working efficiency. People can share the information and technology. They learn from each other, so as to gain the precious experience and make progress. China is the future, so more and more foreigners learn mandarin. They want to find a place here and make their achievement. We also can gain a lot when we work with them.
这种合作一直在进行,它提高了工作效率。人们可以分享信息和技术。互相学习,以便获得宝贵的经验并取得进步。中国是未来,所以越来越多的外国人学习汉语,他们想在这里找到自己的一席之地,并取得成就。当我们和他们一起工作时,我们也能收获很多。